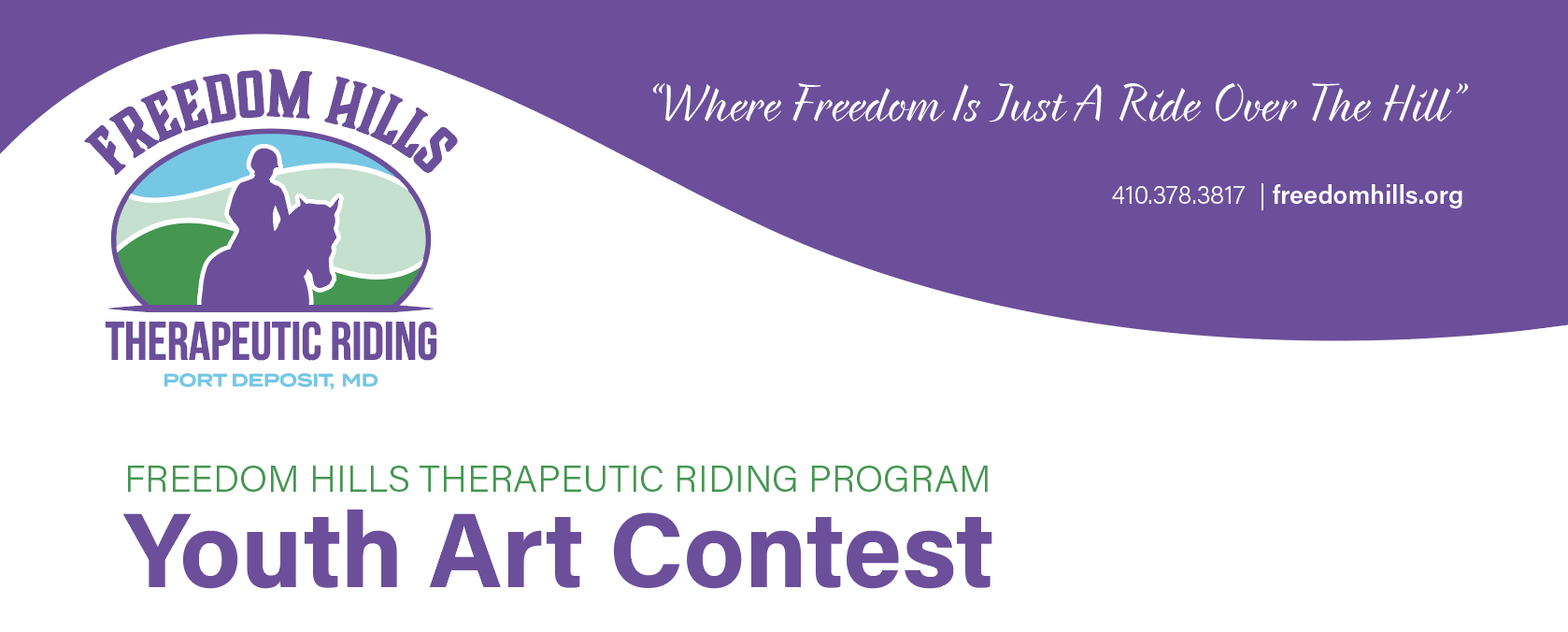 K – 8 students are invited to be creative and celebrate the joy of freedom, farm life, horsemanship and horseback riding. The entries will be scored by local artist, Dan Fager based on creativity, relevance and neatness. Winners will be announced and entries will be displayed on May 1, 2022 at Family Day on the Farm 2022 at Rolling Hills Ranch.
Winners and Prizes
1st, 2nd and 3rd prizes awarded in three age categories (K-2, 3-5 grades and 6-8 grades).
Prizes will include:
First, Second and Third Place Ribbons and Certificates
Recognition in the Cecil Whig
Riding Lessons at Rolling Hills Ranch
Gift cards to local businesses and restaurants
Art Supplies and toys
Guidelines
To be a part of the contest, participants are invited to create an art piece representing friendship and community. To be considered, the submission must include an entry form signed by a legal guardian. All entries must be 8.5×11 inches and submitted along with the entry form in a folder for protection clearly labelled with the artist's name and age. All entries must be dropped off in person at Rolling Hills Ranch barn at 33 Rolling Hills Ranch Ln., Port Deposit, MD 21904. If coming isn't feasible, mailing to 1181 Liberty Grove Rd. Conowingo, MD 21918 will also be accepted.
Entry Rules
The following media will be accepted: markers, crayon, watercolor, ink, acrylic, tempera paint, colored pencil.
Please note: We can't accept 3-dimensional or digital art.
Deadline for submission:
April 25, 2022
Questions: Email Orsolya Herbein